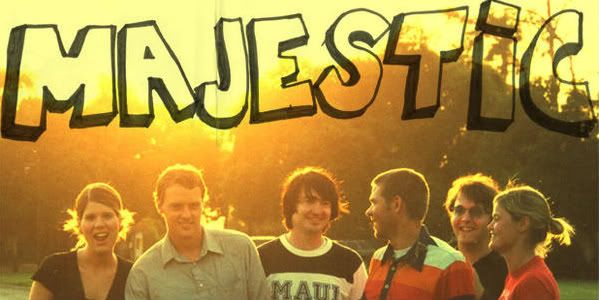 For over a decade now one of my favorite bands has been an obscure indie pop outfit from Brea, California called Majestic. Leading the charge from the obscure shelflife records Majestic has released two albums to date and both are classics to those lucky enough to have them.
I was able to sit down with the band's lead singer Scott Schultz (pictured in the center). We talked a lot about the band and also about his latest creation, the Children's TV show Yo Gabba Gabba.
Listen to the whole conversation below!
Download
+
Check out Majestic's Myspace