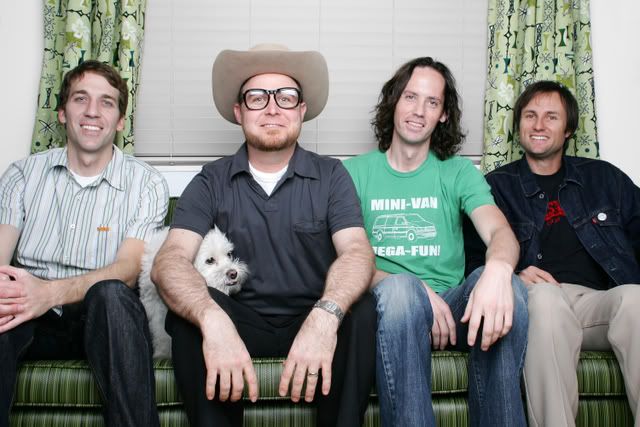 Hi there everyone. I wanted to write a little bit today about one of my favorite pop groups of all time, Bikeride. In case you don't know about them, let me bring you up to speed.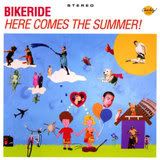 They were formed in Long Beach, CA in 1994 (Their third show was the Aquabats first show ever) and have released 5 albums of perfect pop. Their first album HERE COMES THE SUMMER burst on the scene and established them as the kings of sunshine pop. I still love tracks like Stupid 44, The 4th of July and Iron Feather.

After this album followed 3 more, which were all acclaimed by the likes of the LA Times, OC Weekly, Amplifier Magazine and Rolling Stone Magazine. THIRTY-SEVEN SECRETS I ONLY TOLD AMERICA, SUMMER WINNERS, SUMMER LOSERS and MORNING MACUMBA were all amazing pop records that ventured into genres like Bossa Nova, synth ambience and folk pop while always being completely enjoyable.



(An interview with Bikeride while recording The Kiss)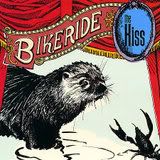 Their last album, THE KISS was released in 2007 and was Bikeride's darkest and most experimental album. It became an instant indie pop classic with songs like She's Radioactive, Your Lips and You and Siamese Twins. But before you could even get excited for their next album Bikeride's lead singer, guitarist and song writer, Tony Carbone passed away from melanoma on March 6th, 2008.

Before Tony died I was fortunate enough to talk to him (if only for a brief moment), but I didn't really know him and neither can I understand the things his friends and family are going through. But as an admirer of his music the main question that now stands is "What is going to happen to Bikeride?"

Well, I think we all know the answer. Bikeride wasn't the kind of band that could replace someone as irreplaceable as Tony (who they themselves called the Heart of Bikeride). Even still, its an empty feeling knowing that someone who gave me so much happiness through his music is gone. I asked a few of Tony's personal friends and band mates to say a few things about Tony and what has been going on with Bikeride and a couple were nice enough to write me back, so I'm going to post their quotes here.


"Tony was great. Kind and friendly, funny and talented. He had style and he was smart. He helped my company with the "Julius & Friends theme song" and I helped him make buttons for Bike Ride. I was a fan of his and I felt we had mutual respect.

It's hard thinking of him as gone. When we did that benefit for him, I helped with the auction but I arrived after he had gone home (early due to his declining health) so I missed him. I never got to personally show him my support and ultimately never got to properly say goodbye. My wife and I miss him." -

Parker Jacobs

(of the band GOGO13)
"It has definitely been a tough few months. We (bikeride) have been trying to figure out how to handle everything. We're probably going to do a collective press release, website/myspace update, etc. But we need his wife's input and we're giving it a little time. We're also trying to figure out what to do with the ~30 songs we have that are in various stages of completion..."
-

Adam Deibert

(Bikeride's Bass Player)
myspace | website | Tony's memorial page

It's always a shame when a major celebrity musician passes away, but when it's one of the little guys; the ones who put their hearts right there on the music to their fans it's always a lot harder. I'm going to miss Tony and Bikeride a lot, but I'm very glad their albums are still there to listen to over and over.

- eric